We're disrupting finance with love.
insha Ventures started operating in Istanbul as the Turkey's first fintech venture builder with our outstanding financial technology knowledge and extensive market experience.
Who We Are
It is our greatest aspiration to design new financial technology products and bring them together with end users.
We fully evaluate financial technology needs and opportunities in local markets and produce customized solutions.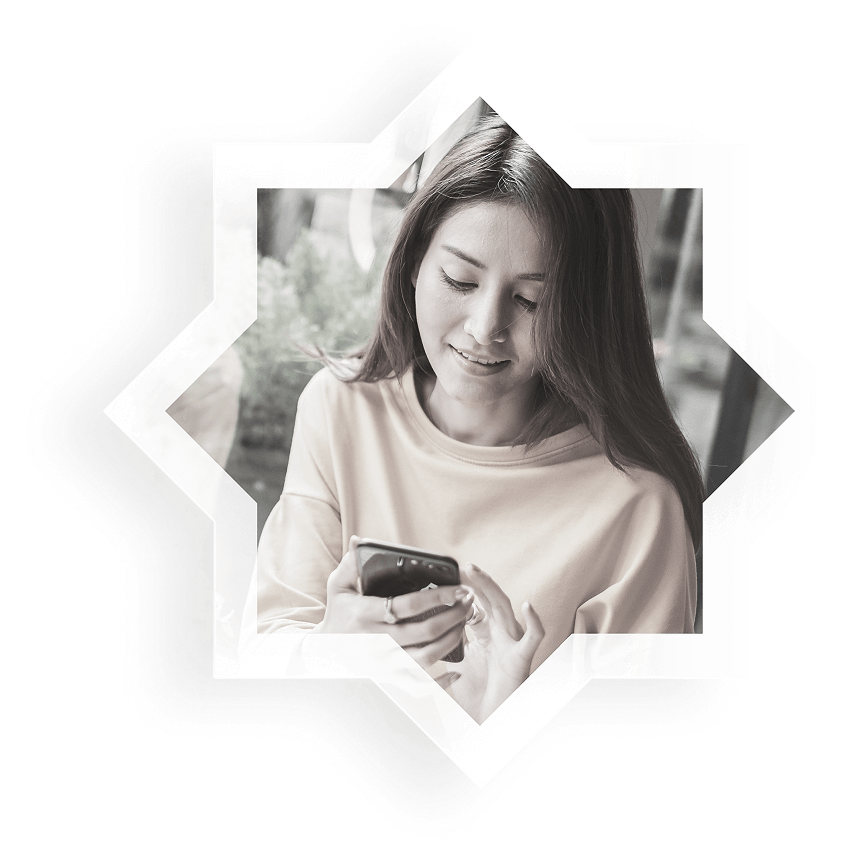 Our Ecosystem
insha offers a digital account that puts moral values first
insha offers a digital account that puts moral values first. With a range of innovative financial products integrated into its app, insha is for everyone who cares about what their financial agent does with their money. Based on strong moral principles, insha offers tools that help its customers achieve their saving goals and gain insights into spending behaviour. With insha, users can transfer money abroad for little cost, utilize innovative investment products, invest in gold and donate easily to charities of their choice.
Alneo is Turkey's first artificial intelligence backed fast and easy payment platform which has developed by insha Ventures.
Alneo member enterprises can accept time/space free payment by QR, OCR, SMS and Link without any physical POS devices. Also our wallet customers can easily pay with Alneo which has installment options for all credit cards.
Nakitbasit is platform for cash withdrawal from thousands of retail stores.
With NakitBasit, we are creating thousands of new channel alternative to the ATMs for electronic money companies and banks that want to improve their ATM channels while solving the cash management problems of chain stores. Nakitbasit is an open banking platform. For now, we are enabling customers of Albaraka Turk Participation Bank, but will quickly include other institutions to Nakitbasit as well.
Meet the Turkey's best developer experienced API Platform.
Albaraka API, which serves licensed financial technology companies like e-money and payment institutions, is an open banking platform that gathers 63 banking APIs under a total of 8 titles on a single platform.
Turkey's first securities trading platform SEMOSİS.
A multichannel collection platform which combines all transactions ( payment, creation, management and transfer ) related to commercial or retail debt securities in a central structure whether traded in banks or not without the need for any place, time or cash. Semosis digitally registers and informs all transactions of bond participants via sms, e-mail,push notifications.
The Easiest Dues Payment anc Collection Solution Kozmos.
A multichannel collection platform which provides finance & accounting, property management, community management and payment services for any kind of companies which collect regular payments from their participants. Kosmos is an easy way for participants to follow their memberships, payments and other related informations and a simple application to pay their dues.
Digital Onboarding and approval processes are now very fast with KimlikBasit.
KimlikBasit is a full service KYC Platform which is all-in-one identity verification service that streamlines your customer onboarding process via a video call center-backed. Kimlikbasit reduces fraud in accordance with AML/KYC regulations designed for customer and businesses.
PosBasit offers the best online payment experience with fast, secure and innovative payment solutions.
A virtual pos platform which provides online payments for e-commerce platforms with all debit and credit cards. It supports our customers go through the technical, agreements and other processes that they need to complete separately with each bank by making a single integration with PosBasit.